Everyday I hear the same complaints, "It's too HOT!" </p> <p>
<span style="font-size: small;">Because it's always so hot and humid in Singapore, I've found it a real challenge for my skin to stay matte and clear. By 12pm, my nose and forehead starts to shine. By 3pm, it is a glossy mess. My skin is naturally oily, so it's very difficult for my skin not to become shiny. When it gets very hot or I've been out in the sun, I can see the foundation/BB cream start to pool in my pores. Luckily I've discovered my new favourite routine...
1. The Body Shop Tea Tree Oil </span>
<span style="font-size: small;">This certainly needs no introduction. I had a sticky situation when a pimple burst, and my sister quickly introduced me to this life saver. Why hadn't I tried it earlier? Containing 15% Tea Tree Oil, it helps to soothe the inflammation and has healing properties. A few times, I've felt the pimple surfacing, and quickly applied Tea Tree Oil before I went to bed. The next morning, the lump was significantly smaller and by the next day completely disappeared.
"Tea tree oil is known for its topical antiseptic and anti-fungal treatment or infection-reducing benefits. It also has antibiotic properties and helps aid against aliments such as skin infections, rashes, burns, dandruff and much more."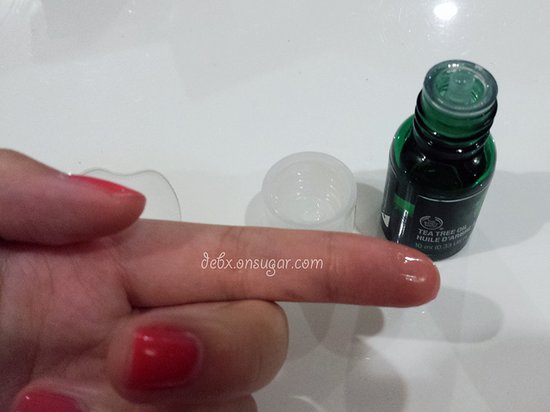 The thing I love about Tea Tree Oil is the smell. Some may not like it, but I find the medicated smell quite nice. The product contains Alcohol, which means that it starts to evaporate quickly on your skin once you apply, and absorbs easily. I think that people with more sensitive skin may want to test this product on an arm patch test before using to the face. </span>
Application is a little tricky, because the Tea Tree Oil leaks out from the nozzle. Some people use a cotton bud for hygiene purposes. For me, I just dab it on my finger and straight to the infected area.
2. The Body Shop Tea Tree Skin Clearing Lotion
<span style="font-size: small;">After my success with the Tea Tree Oil, I quickly visited The Body Shop, keen to try more of the Tea Tree range. That's when I purchased this item to act as a Day Moisturiser. When I tried it in-store, I was pleasantly surprised by the gel-like texture that melts into my skin and feels very cooling.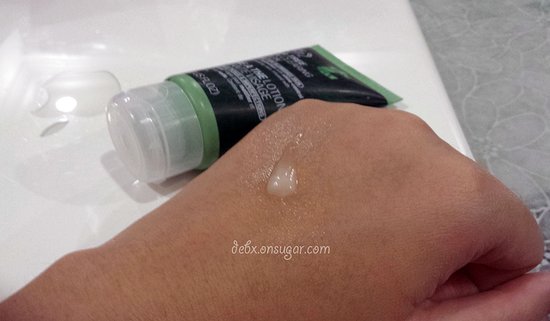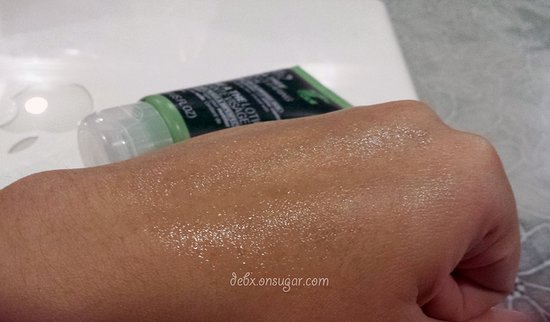 The good thing about this lotion besides the lightweight texture, is its superb oil-control power. Usually, my face starts to become greasy after 4 hours. With this on, I find that my skin stays matte up to 8 hours. I really love how it helps my makeup stay put longer. I also find that I break out much lesser, and I attribute it to this product being able to keep the skin oil-free preventing oil from clogging up and leading to breakouts. </span>
After 2 weeks of continous usage, I can see that my skin has become clearer and more even-toned. I will definitely finish up this lotion!
3. Hanskin Super+ Perfect B.B - Anti-Wrinkle . Whitening SPF 30 PA++
During a company trip to Hong Kong last year, I got this item at a sale price. I hadn't known much about Hanskin, but it was being advertised as the Original B.B. Cream. That certainly got my attention.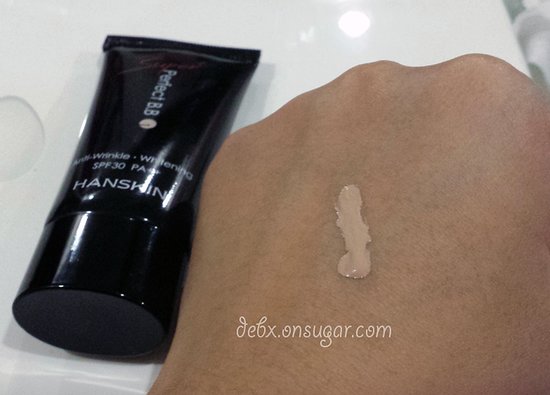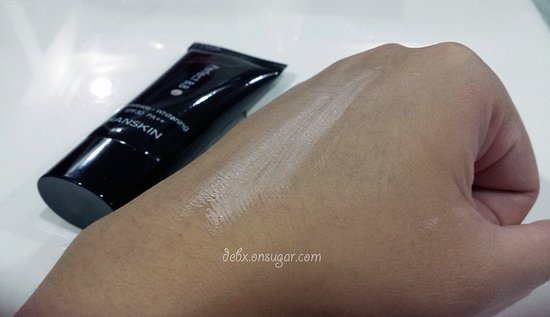 <span style="font-size: small;">This BB Cream has a runny liquid-y texture that is really easy to spread and apply. It dries into a powdery finish with a pinkish tint.
What I like about this BB Cream is that it applies very smoothly, covering pores. Imperfections are easily concealed with a double or triple layer that does not cake and looks very natural. 
Not sure if it has oil-control properties, but after applying it on top of The Body Shop Tea Tree Skin Clearing Lotion, I find that my skin stays matte all afternoon. After coming back from a walk in the sun during lunch, my skin still stays fresh. And of course, the SPF 30 helps too! You can skip the sunblock. 
My only gripe is the colour, which is more pinkish-white whereas I am more yellow-toned. Since I only apply a very thin layer and sometimes only on imperfections, it blends it easily with my skin. However, when I apply a thicker layer over my face, you can see the color difference from my face to my neck.
***
I hope this is helpful to you! I really love this routine and I think I will continue using it until the hot days turn cooler!</span>